Young Ukrainians start over thanks to UNICEF children's centre
05 December 2022
Four-year-old Theona is learning to communicate thanks to a UNICEF project
The war in Ukraine forced four-year-old Theona, who has autism spectrum disorder, to flee her home in the Khersonska region with her parents. Now in Lviv, she is getting help from specialists at Children's Rehabilitation Centre.
Here, she learns to communicate through the Picture Exchange Communication System (PECS) method, which uses a set of pictures to explain her feelings. She loves drawing, trampolining, dressing up, doing her hair and hugging her mother.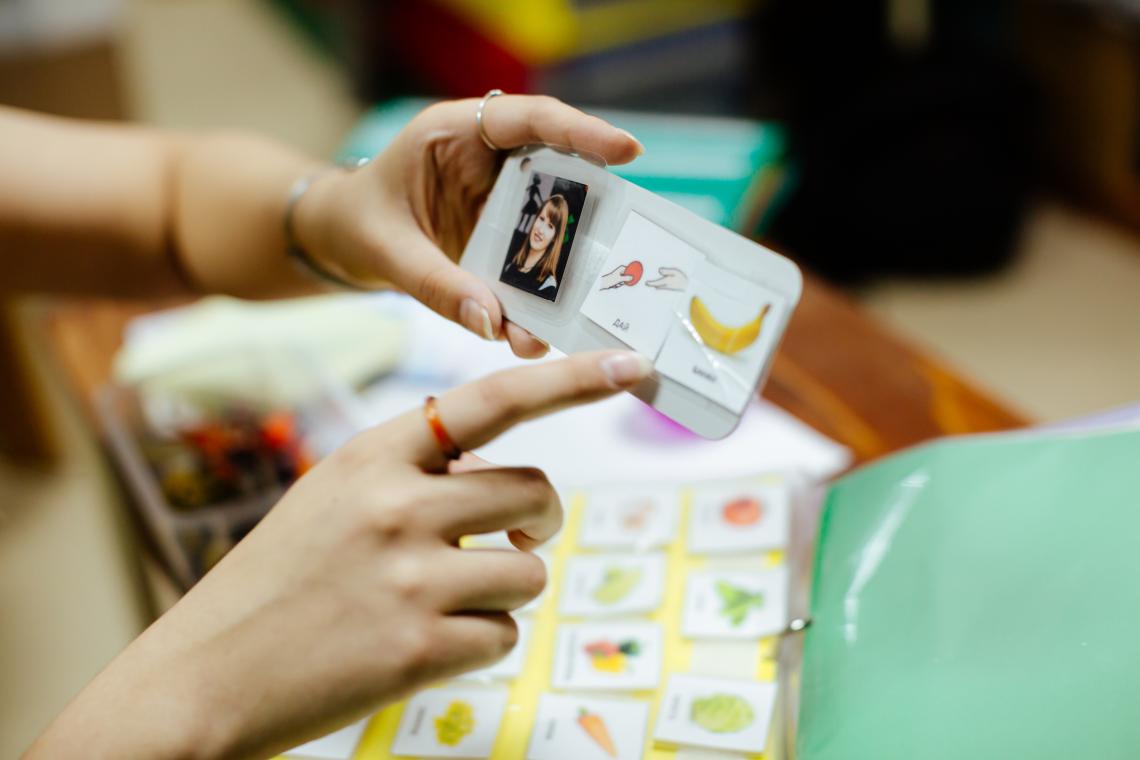 ©UNICEF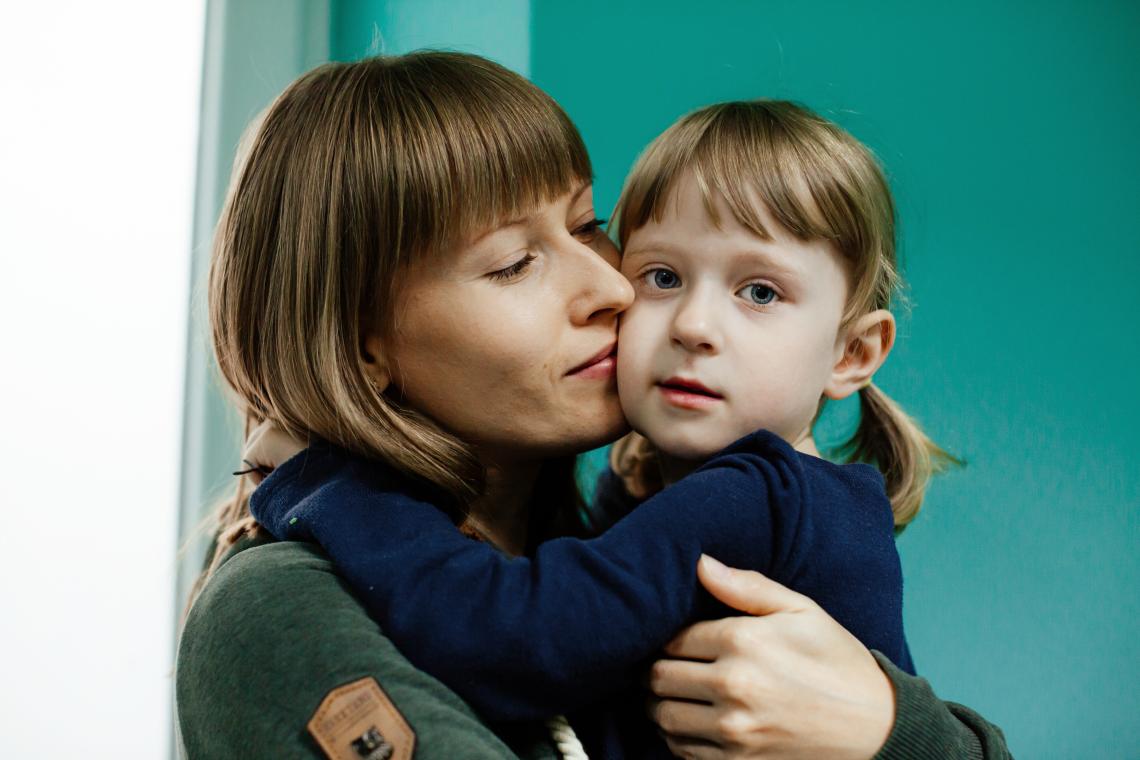 ©UNICEF
The family brought only the bare essentials and Theona's favorite doll to Lviv.
"The explosions occurred next to our house," says Victoria, Theona's mother. "A blast wave made the curtain move in and out of the open window. We couldn't believe that was happening. You just don't know what to do."
For weeks, the family lived in darkness, covering the windows tightly with curtains and plywood to avoid shattered glass in the event of shelling. When they heard explosions or saw missiles flying through the air, they ran to the basement.
"Theona covered her ears with her hands and couldn't understand why she should stop playing.

She screamed and tried to run upstairs.

That was a stress for all of us."
Victoria searched high and low for a driver who would agree to bring a child with a disability. In the end, they shared the journey with a neighbour and his family. The journey took two days and, although Theona wanted to run and play, she had to remain in the car.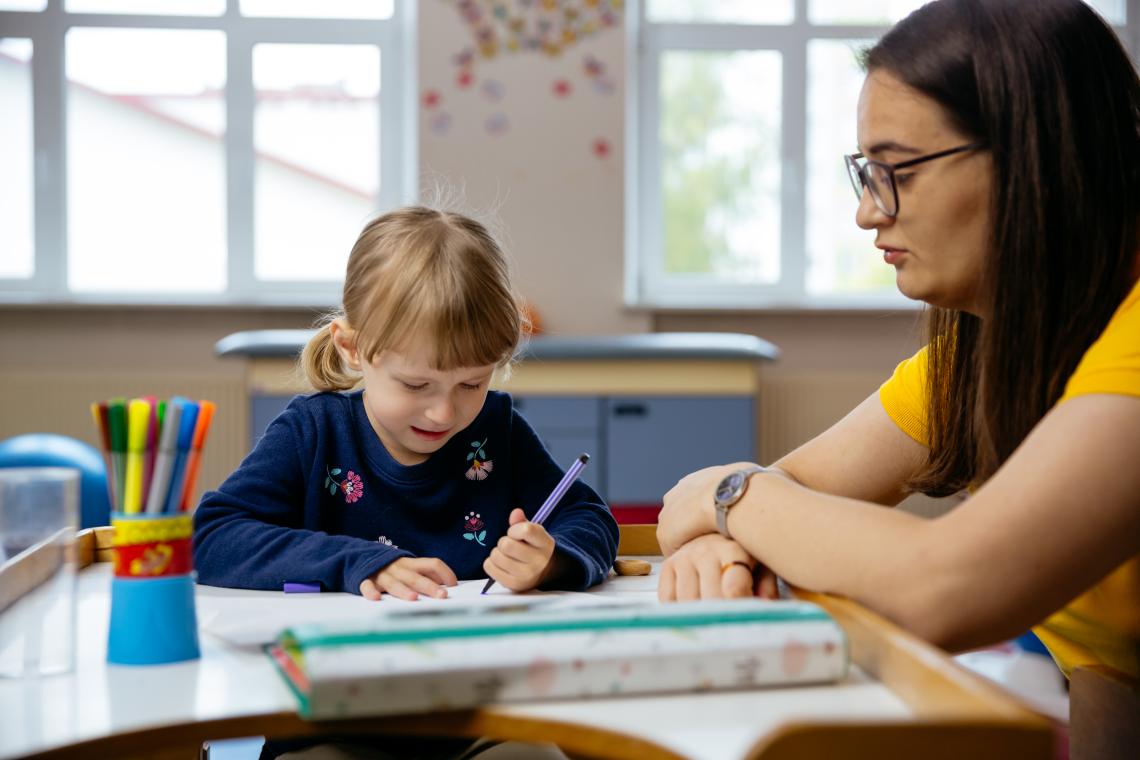 ©UNICEF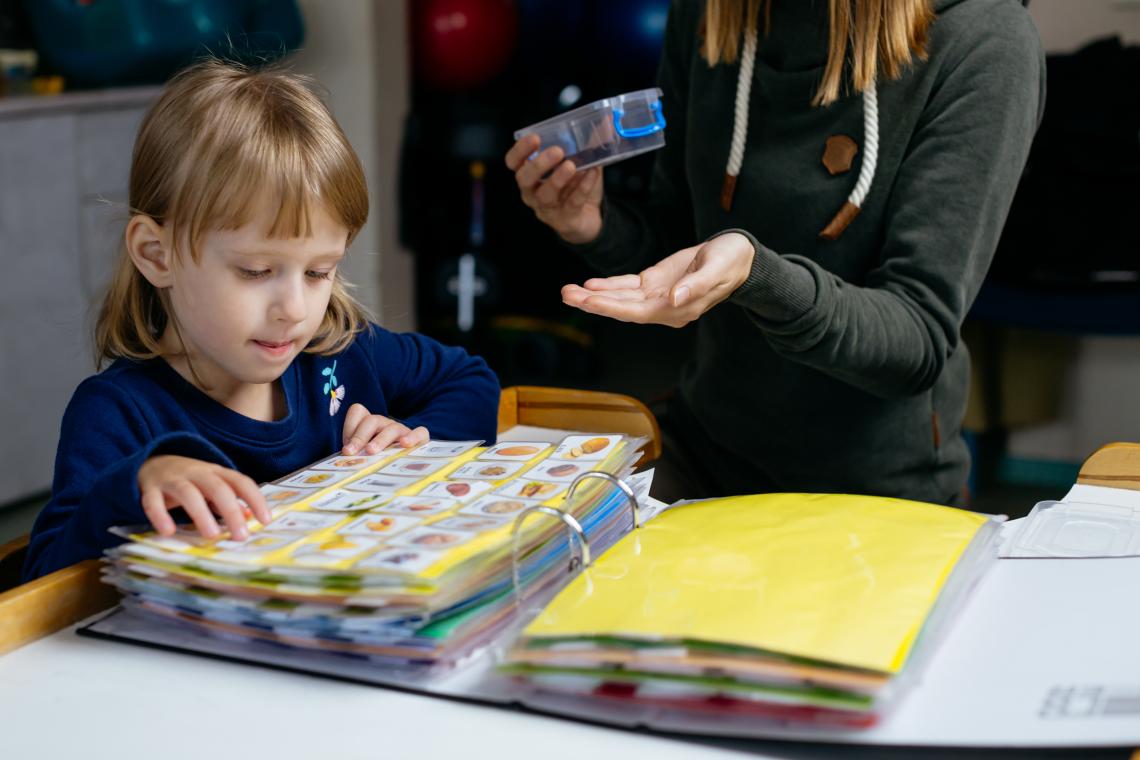 ©UNICEF
In Lviv, the family got in touch with specialists working at the children's centre, which operates as part of a project from the United Nations Children's Fund (UNICEF).
"Dzherelo Children's Rehabilitation Centre received us with respect and dignity," says Victoria. "I feel that my daughter is needed, and she masters new skills and knowledge. She's developing and at her own pace."
Before she began using the PECS communication method, Theona would pull on her mother's hand to ask for something. Now, thanks to the work of UNICEF specialists, she simply presents the relevant card and can easily explain her feelings and wishes.
"Communication is getting better, as well as her mood," says Victoria. "Now, Theona goes to classes like the holiday."
Since Theona began attending the children's centre, Victoria has also signed her up for an inclusive kindergarten, where she can socialize and expand her social circle.
"Theona began to communicate more with relatives at home," explains Sophia Shikur, a speech therapist teacher at the centre.

"Now she can say what she wants and what she doesn't want to do. The PECS system allows her to take an active part in family life,

like playing with her older brother. I believe that Theona is making great progress."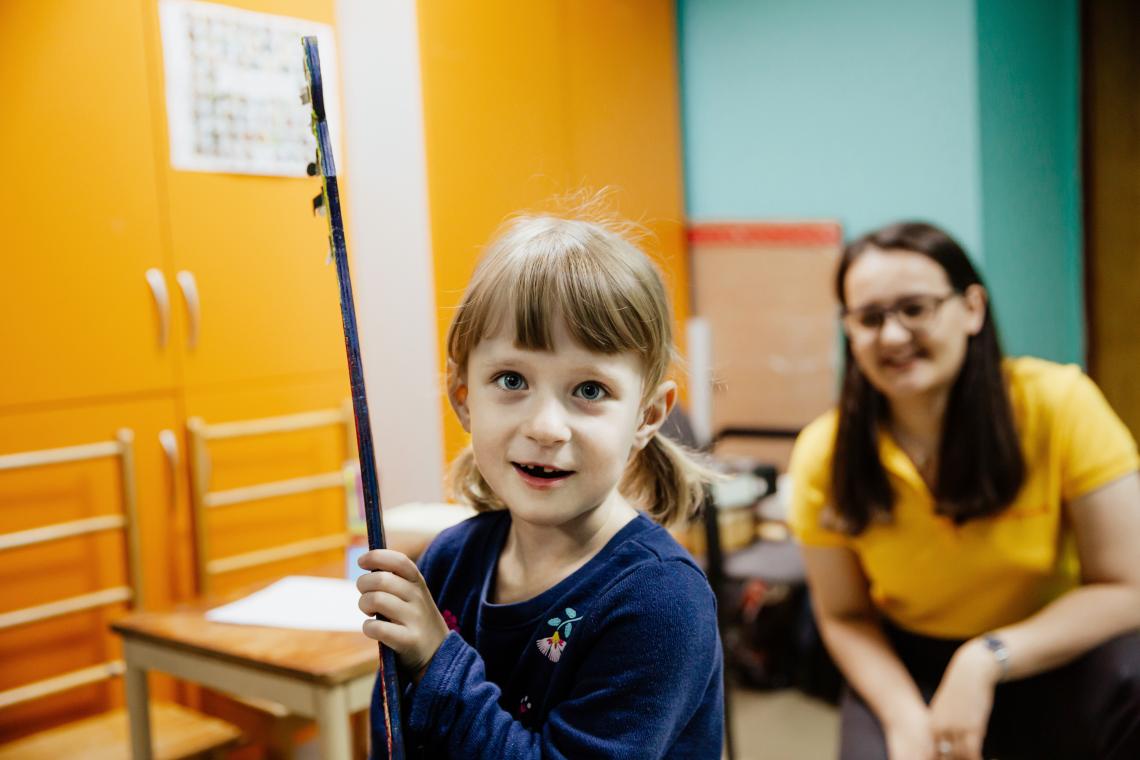 ©UNICEF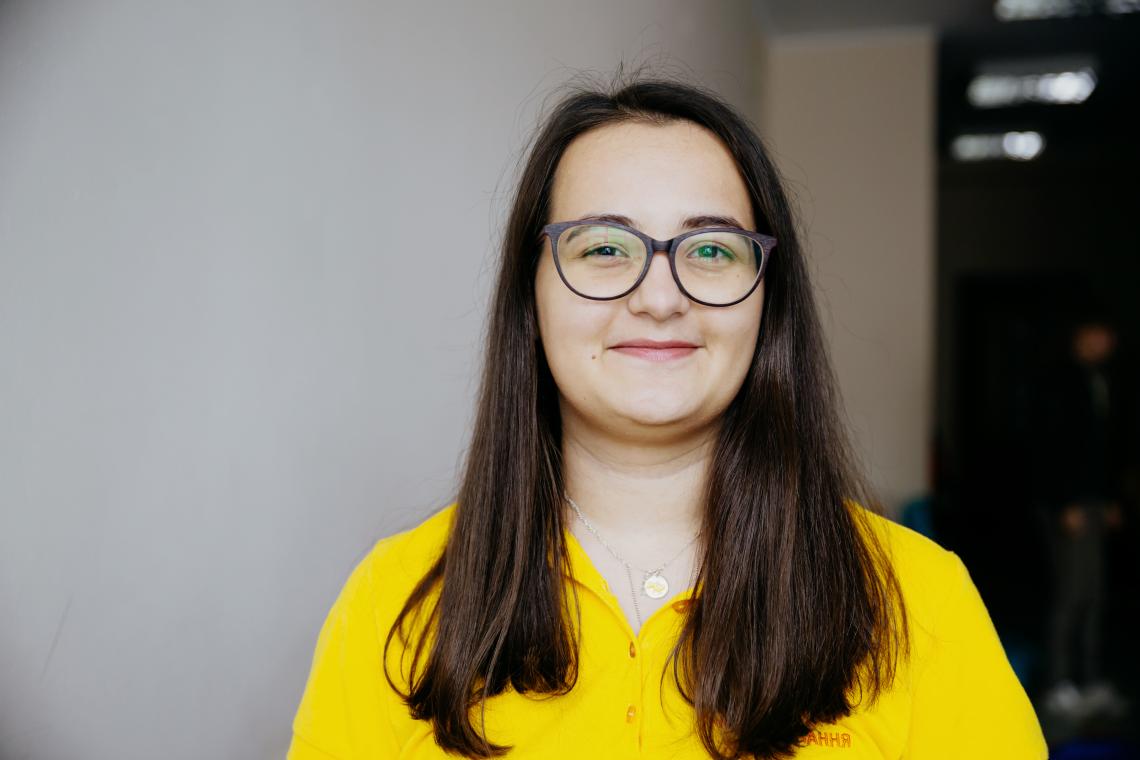 ©UNICEF
As part of the UNICEF project, staff at the children's centre provide internally displaced families who are raising children with disabilities with consultations and help them adapt to a new place. Every child needs an individual approach.
"Our main task in the UNICEF project is to give parents a push, to refer the child to specialists who will help him develop and support them," says Sofia.
www.unicef.org