Speech support for young boy amid war in Ukraine
17 February 2023
Sessions with a speech therapist are helping 6-year-old Mark to cope with life amid war in Ukraine
When the full-scale war in Ukraine broke out, 6-year-old Mark and his parents were living in Mariupol. Daily life became fraught with danger. 
"We saw houses on fire as there was no one to extinguish them. We often went down to the basement. We heard the sound of aeroplanes dropping bombs, while loud explosions caused plaster to fall on our heads. However, it was even worse underground than on the surface – there was little space, no air to breathe, very cold and damp. There were many children around, they all were crying. It was tough. It's hard to recall it."
Svitlana, Mark's mother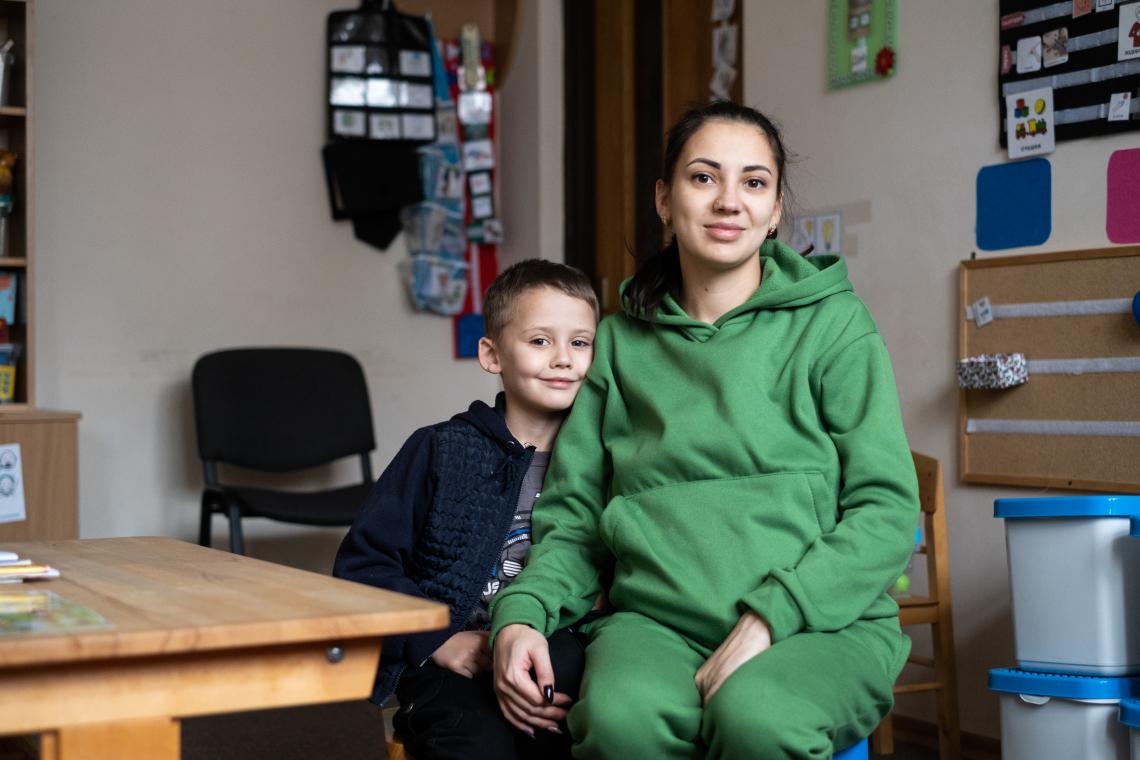 ©UNICEF
Svitlana with her six-year-old son Mark in the "Dzherelo" center
For a month, the family lived without heating or water. They only ate once a day, when they made a bonfire and shared food with their neighbours. At first, Mark, who lives with a disability, did not want to eat the smoky dishes.
"Everything was dirty, we all were dirty," she recalls. "We used melted water to wash our hands and dishes. We used to go to a well for drinking water, while shells were constantly flying around. Imagine a line of people and, in an instant, there are no more survivors. Spring didn't come, it was freezing all March. We were all sick and coughing a lot."
"Later, we were left without food, water and candles. When we were about to leave, people started catching and eating birds." 
The family managed to flee the war-torn city in their neighbour's car just at the end of March, finding safety in Lviv. Today, in the Prymorskiy district where Mark and his parents once lived, there are no surviving houses or trees.
"My mother and I had a small house in the city," says Svitlana. "Just after one shell hit the house, it was blown away. There was nowhere to go back to."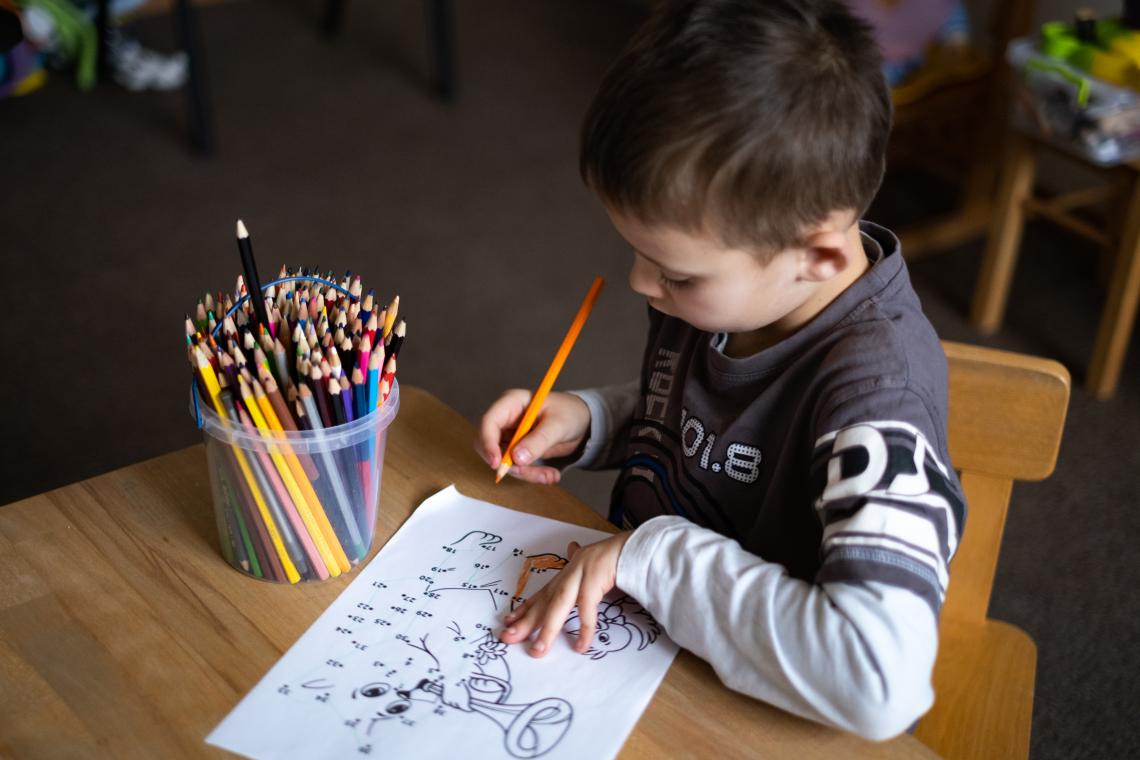 ©UNICEF
Mark enjoys going to the classes, where he not only learns to speak correctly, but also socializes and forgets about the war
The family currently live in a dormitory in Lviv.
"We live under critical conditions as there is no water or toilets on the floor where we live," says Svitlana. "There is always a big line to the laundry room. And this is a big problem as I'm about to have another baby."
However, Mark has made many new friends and volunteers often visit, helping the children to draw and study. He has even found a new hobby – clay sculpting.
Svitlana is preparing Mark for school by teaching him to write and read.
"Before the war, we used to visit a speech therapist, worked with an orthopedist and did massages because my son has minor problems with his legs," she says. "Next year, Mark will go to school. If he cannot pronounce letters correctly, it will be difficult for him to communicate with his peers."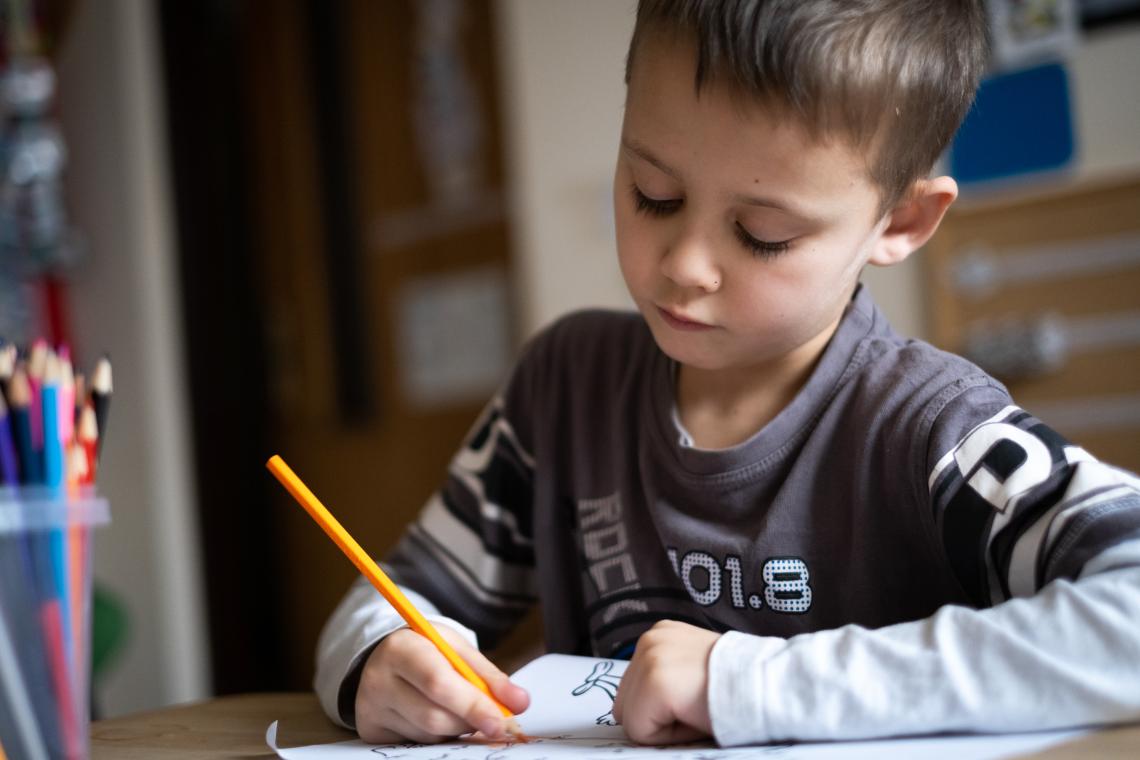 ©UNICEF
"My son spent a lot of time in dark basements, he lived without electricity and people, and he witnessed a lot of horrors. He needs to restore usual communication."
Olga Maikut, a speech therapist from the rehabilitation department of the Children Centre Dzherelo, is helping Mark to pronounce difficult sounds. The specialist works with children aged 4 to 18. As part of a United Nations Children's Fund (UNICEF) project, Olga conducts sessions with displaced families and local children.
"The first stage is a screening survey," says Olga. "We determine if the child has any difficulties and refer the family to the appropriate specialists, if needed. If a child has difficulties with speech, then either a speech therapist from the early intervention unit or I work with them, depending on their age.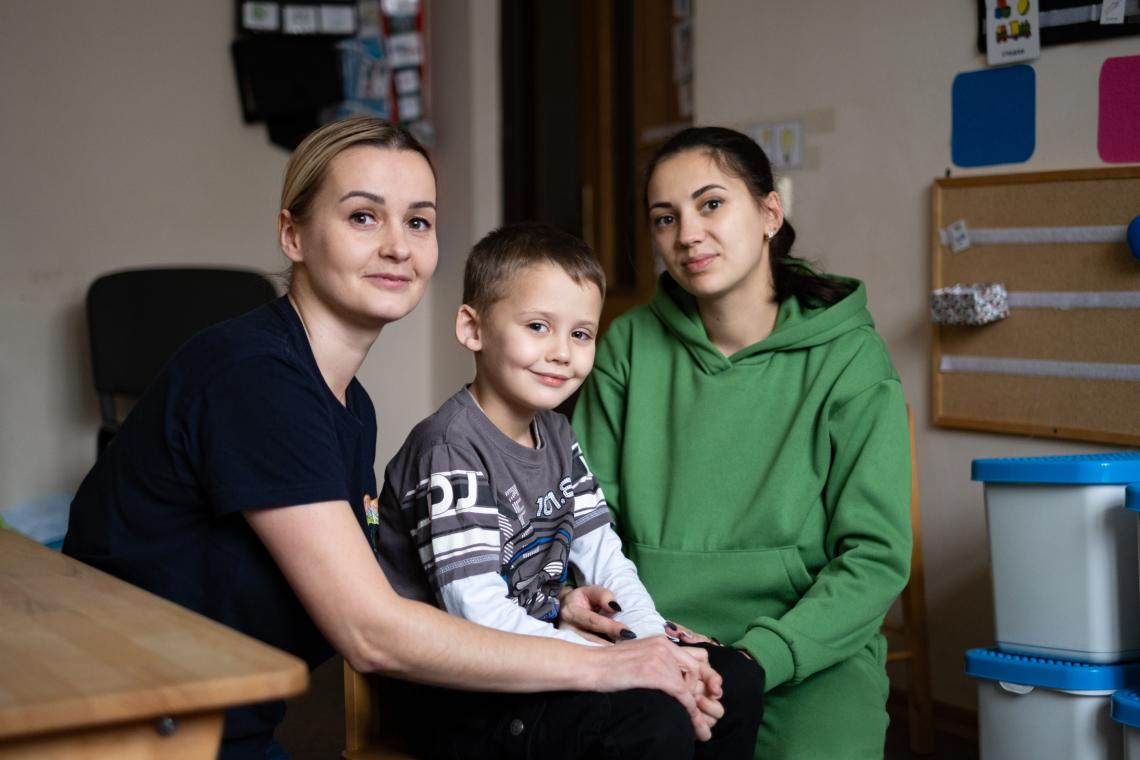 ©UNICEF Speech therapist Olga Maikut with Mark and his mother Svitlana
"If a mother is frustrated and doesn't know how to help her child, we organise additional sessions. Therefore, we not only provide specialised help but also ensure a feeling of support."
So far, Mark has been making great progress.
"We are having a lot of fun during our classes with Mark," says Olga. "I see positive dynamics. The main thing is that he likes coming here. I'm so inspired by the children's success."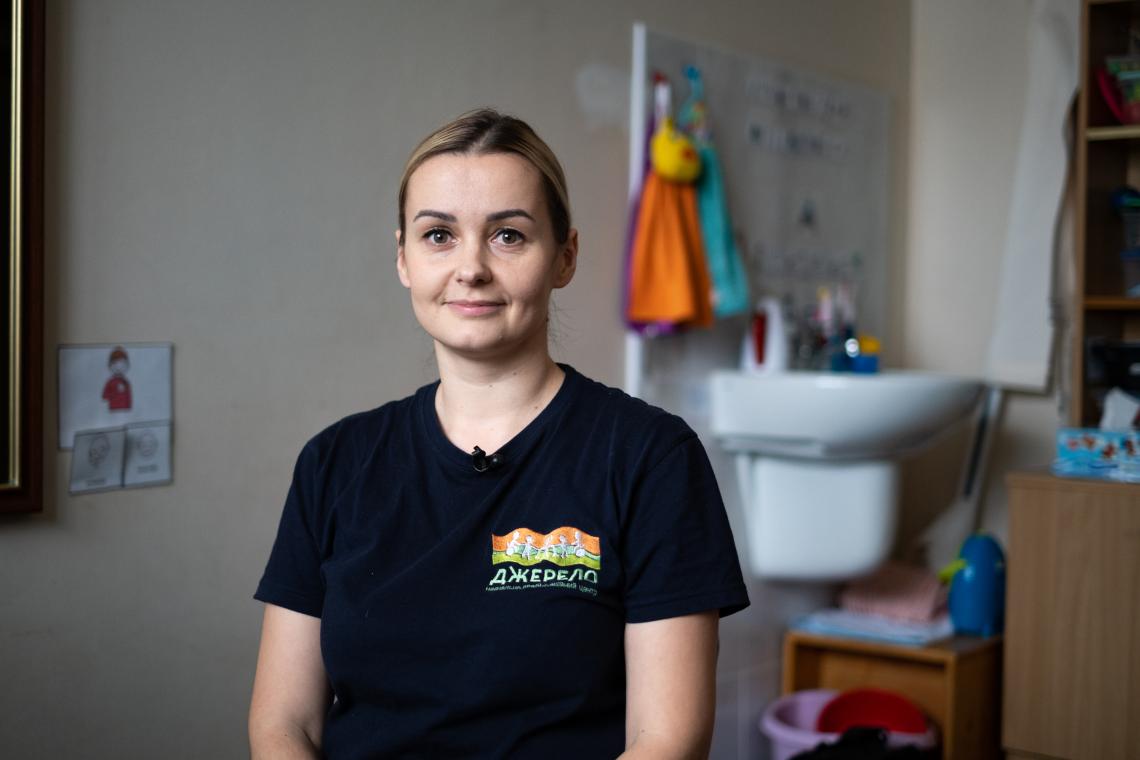 ©UNICEF 
Olga Maykut, a speech therapist at the rehabilitation department of the "Dzherelo" center, works with children aged four to eighteen years. As part of the UNICEF project, Olga conducts classes with families of IDPs and local children.
The project is being implemented within the framework of UNICEF's 'SPILNO' programme, which aims to bring together government, local authorities, the public sector and business partners to provide multi-sectoral assistance to families with children in Ukraine. It is implemented with the support of the United Nations Partnership on the Rights of Persons with Disabilities (UNPRPD), the Government of Japan and the Federal Ministry for Economic Cooperation and Development (BMZ), via the KfW Development Bank.
https://www.unicef.org/ukraine/en/stories/speech-support-for-young-boy