After tumult of war, twins with hearing impairments dare to dream again
08 December 2022
Thanks to new hearing aids provided by UNICEF,
nine-year-old twins Alisa and Artem have hope for the future again,
after months of war.
After months of war and violence in Ukraine, what was once a school for children with hearing impairments in the southeastern Zaporizhzhska region is now an empty shell.
"A missile hit the building and there were just burned ruins left," says Svitlana, whose nine-year-old twins Artem and Alisa were diagnosed with hearing impairments at the age of two. "Artem and Alisa liked the school a lot. It was a quality education that met their individual needs, with great teachers. The children studied there during the weekdays and on weekends we brought them back home."
Then, in February, the full-scale war broke out and Svitlana and her children fled Berdiansk.
"We managed to escape relatively quickly," recalls Svitlana. "For half a year, we lived near Zaporizhzhia, listening to air raid sirens and explosions. But the main thing was that we managed to protect our kids, both physically and mentally. Each time an air alarm occurred, we told them that the one who ran to the basement first would get candy. So they ate a lot of candies."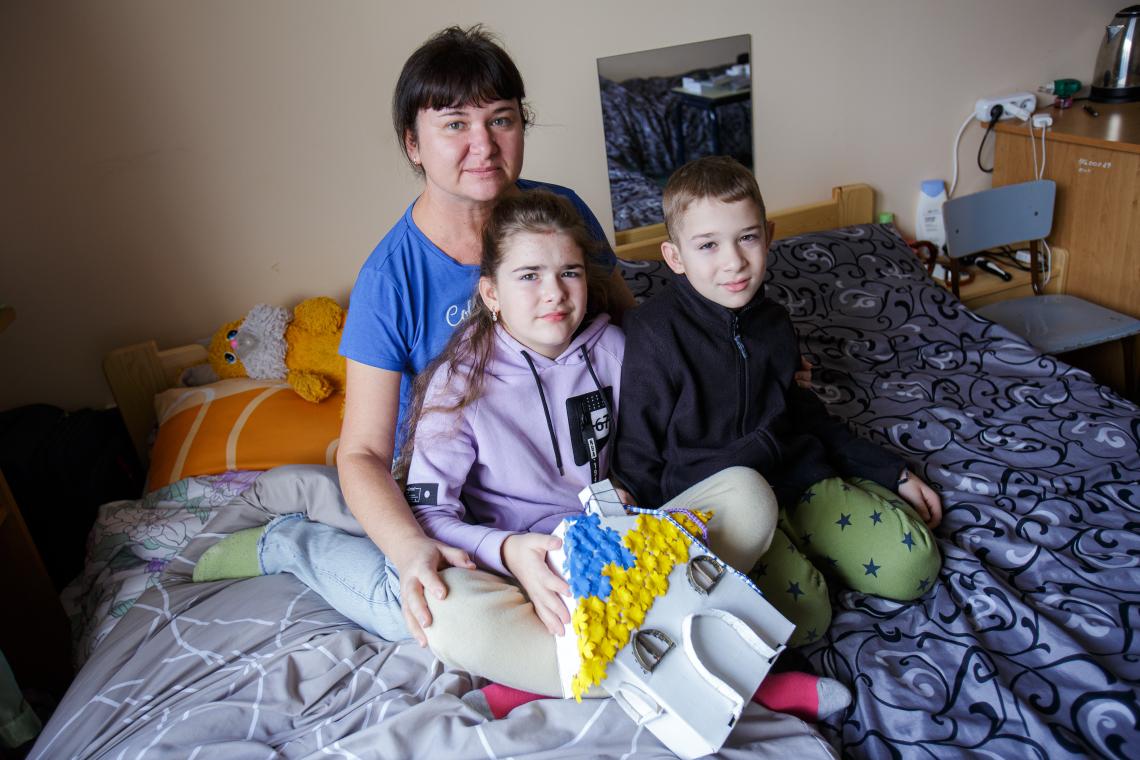 ©UNICEF     40-year-old Svitlana Yuryeva with her 9-year-old children Alisa and Artem
"The children have always been a priority for us," she says. "Our lives are dedicated to them."
In August, the family moved to western Ukraine, where the children could attend school in safety. They now live in a temporary shelter and, with the help of the United Nations Children's Fund (UNICEF), are receiving crucial assistance from experts.
"I contacted a specialised school in Uzhhorod where the children could continue their education and development,

so now they attend this school every day," says Svitlana.

"Experts are helping with hearing aids, and the children work with a surdologist and other specialists.

Together with educators, we are working on the children's development.

They are good learners, they are smart, active, fun and sociable, despite the issues with hearing and speech."
"The children are growing and their needs are increasing as well. We had to raise money for the previous hearing aids, as they cost us hundreds of thousands of hryvnias. But then UNICEF delivered us modern hearing aids that we couldn't even dream about. I applied for this assistance, but I couldn't even imagine that we would get such quality devices. It's priceless."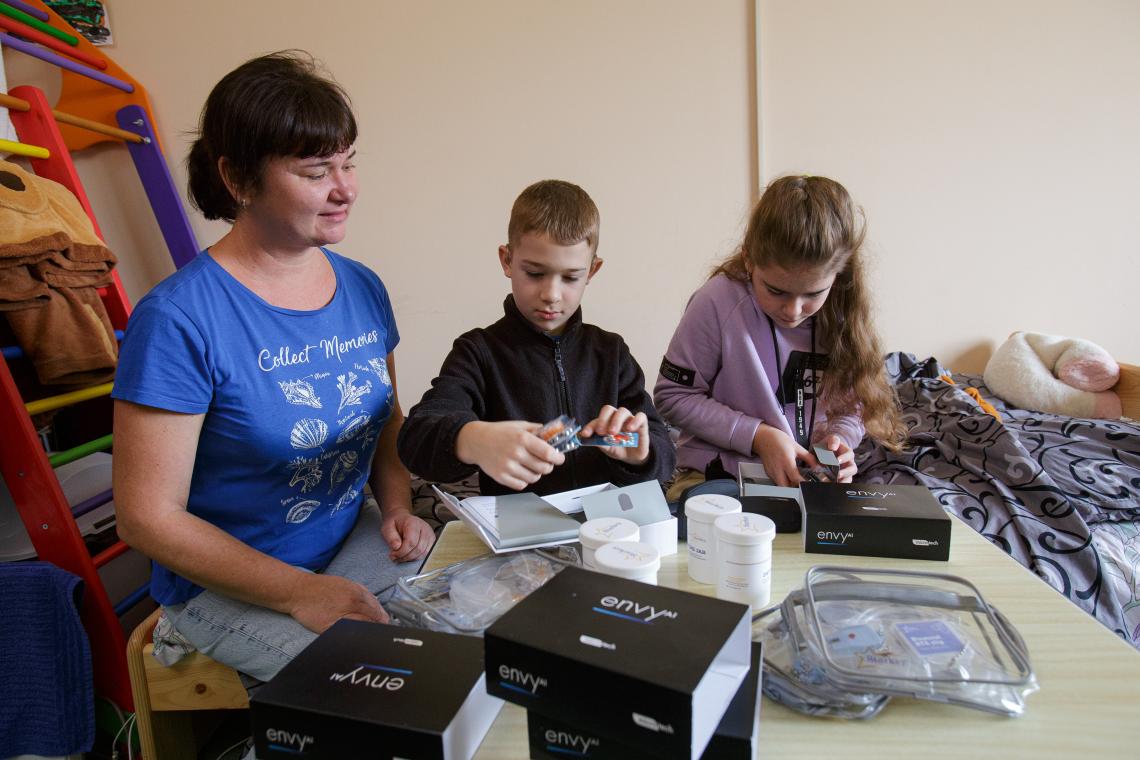 ©UNICEF    Svitlana Yuryeva and her children study hearing aids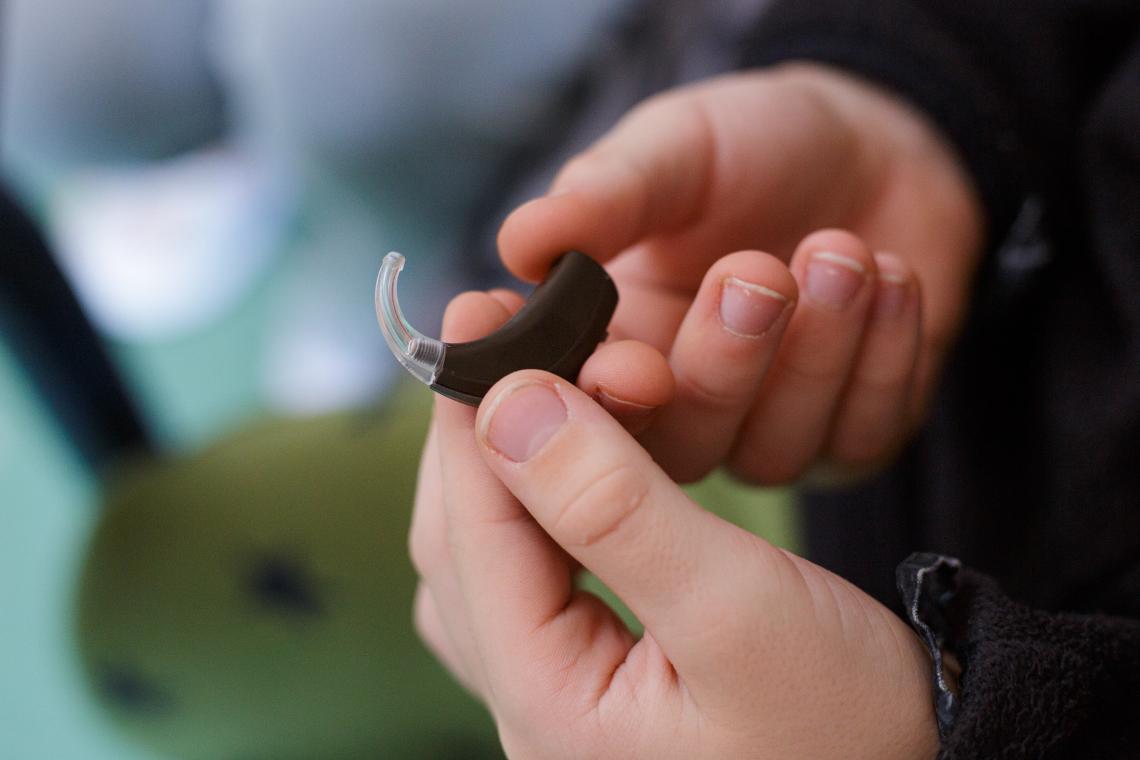 ©UNICEF  A hearing aid in the hands of 9-year-old Artem Yuryev
Speech pathologist and Deputy Director of the Zakarpattia Rehabilitation Center for Children with Disabilities Svetlana Anitseva has been on hand to help Svitlana and her children.
"I met this family through UNICEF, as a participant in the emergency response to requests of internally displaced persons," says Anitseva. "Our task is to identify families with children who have difficulties in development and special educational needs, so we help them solve these problems. Svitlana called a hotline. I accepted this call and started helping this family then."
"Now the children don't need to go far away for their education,

so the family lives together. And there was another big need:

hearing aids. I am happy to help with this through UNICEF.

With these devices, the children will be able to get quality education.

This means the quality of their life will improve."
The family is looking forward to a brighter future. The twins dream of hearing the sound of the sea.
"Here, we're living the life we used to have before – without explosions, military checkpoints and uniforms," says Svitlana, gratefully. "But most importantly, we have education! The children can feel safe, live with the whole family, communicate properly and speak with peers or with anybody in a store, where they can talk without the help of an interpreter – all these things will be available thanks to better hearing and improved speaking. It is all about making their dreams come true."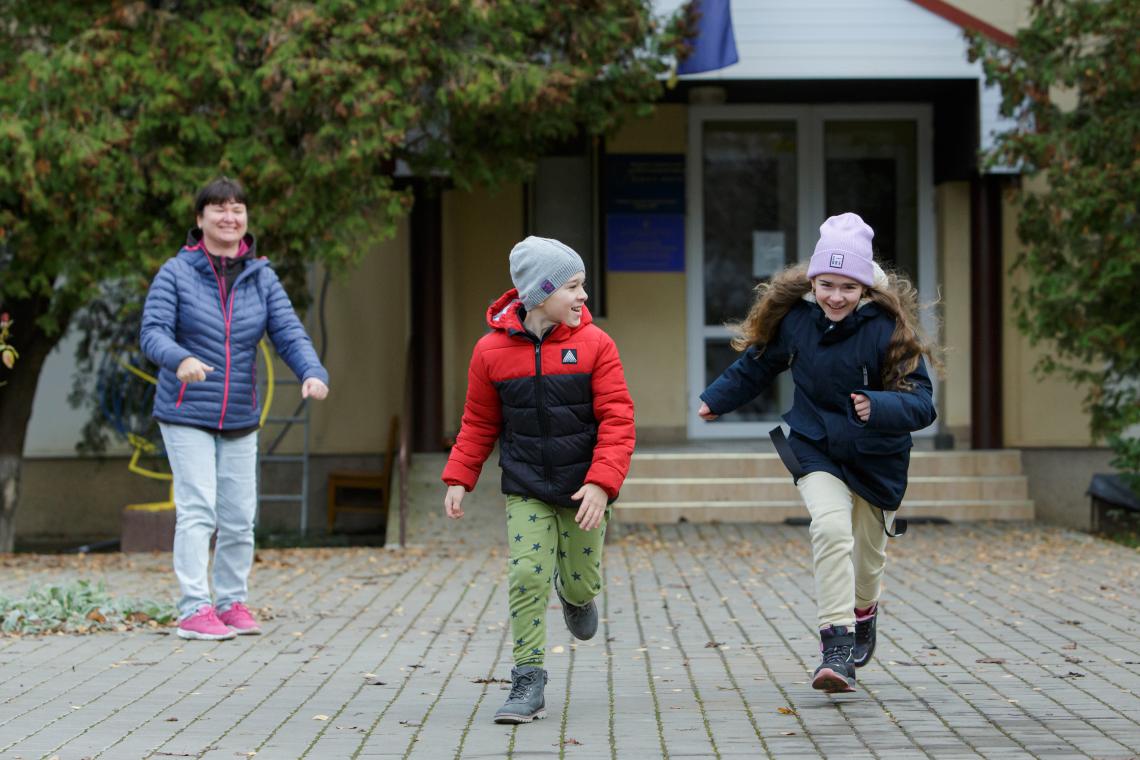 ©UNICEF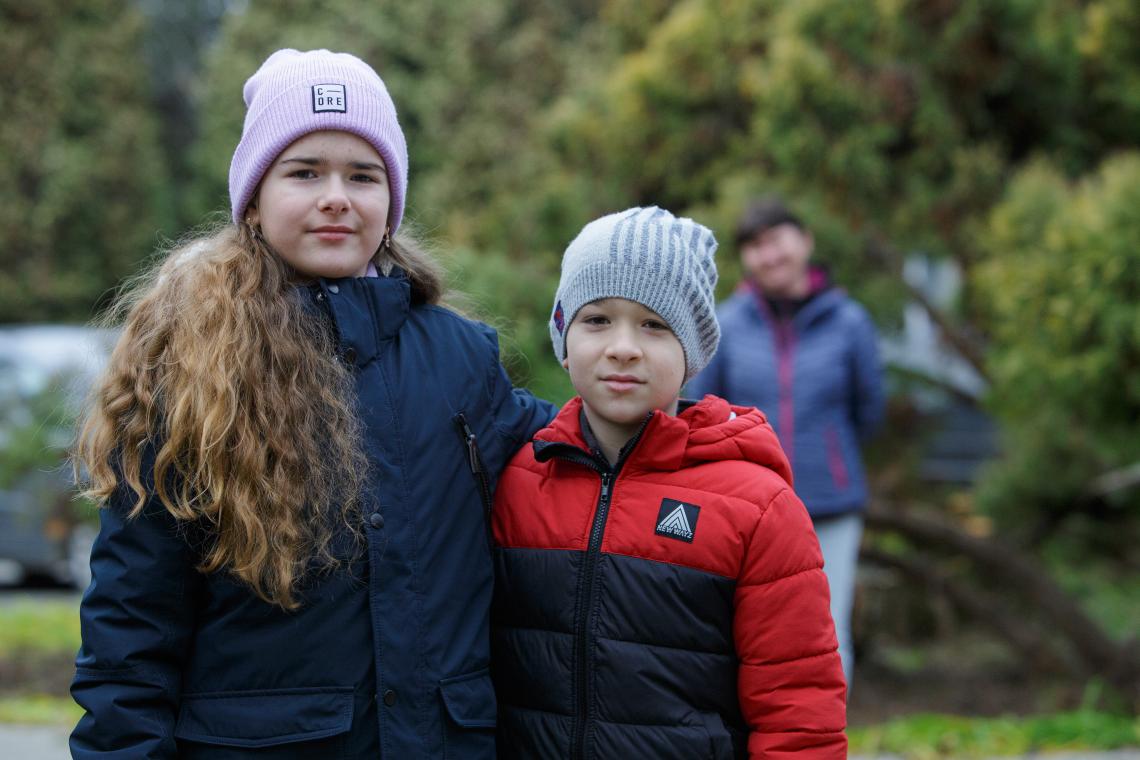 ©UNICEF
Since 24 February 2022, 5,870 children with developmental issues from seven regions of western Ukraine have already received the necessary assistance, thanks to UNICEF. Many have received special equipment and technology to help improve their lives, including 185 wheelchairs and 204 hearing devices that are crucial to quality of life and education.
www.unicef.org