Experts unite to support children with disabilities in Ukraine
25 January 2023
As the war continues, UNICEF and partners are supporting organisations that help parents
of children with disabilities
For families with children living in Ukraine, the past year has been extremely challenging. As the war wages on, scores have lost their homes, and millions have been forced to flee to safer parts of the country for safety.
Many NGOs have been working to support parents of disabled children in particular, helping them flee dangerous areas and providing them with much needed humanitarian aid.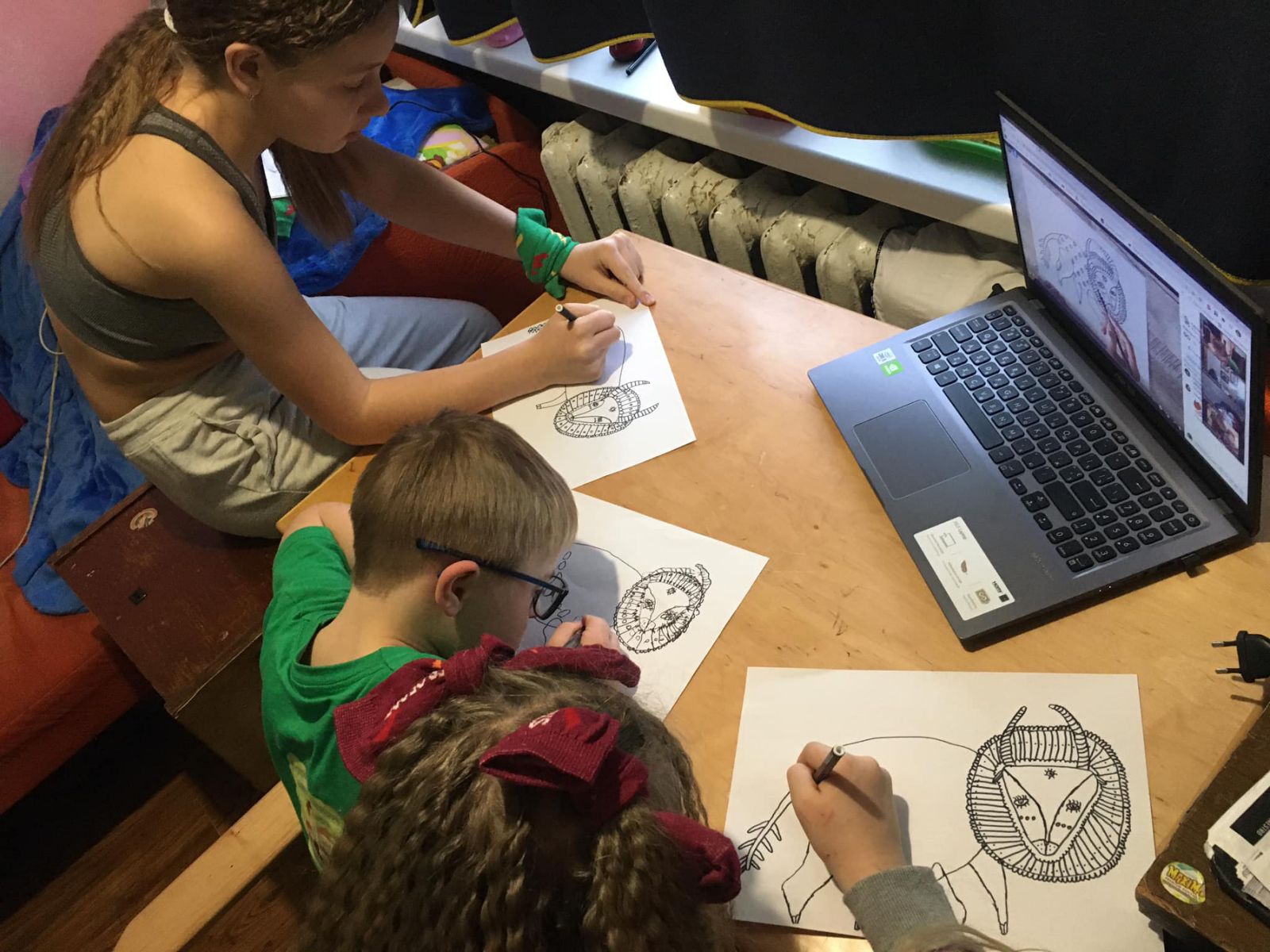 Classes in Kherson
"I understood very well what it is like to be in a new place with nothing. You need almost everything at once, including the basics. That's why this part of our work has become a priority, even though we have never dealt with humanitarian aid before. I wanted to help people cope with it all." 
Iryna Khanikova, the head of the 'Sunny Children of Kherson Region' NGO
After the full-scale war broke out, Zaporizhzhia became a transit city for fleeing Ukrainians, including families with disabled children. There are many families who have arrived in Zaporizhzhia with children with disabilities.
"Until February 24, our organisation had two main activities," says Natalia Ostrohlyad, head of the NGO 'Autism. Conscious Parenting'. "A socialisation studio for children and youth with autism, and advocacy for early intervention in the region. We tried to maintain this as much as possible, and we succeeded."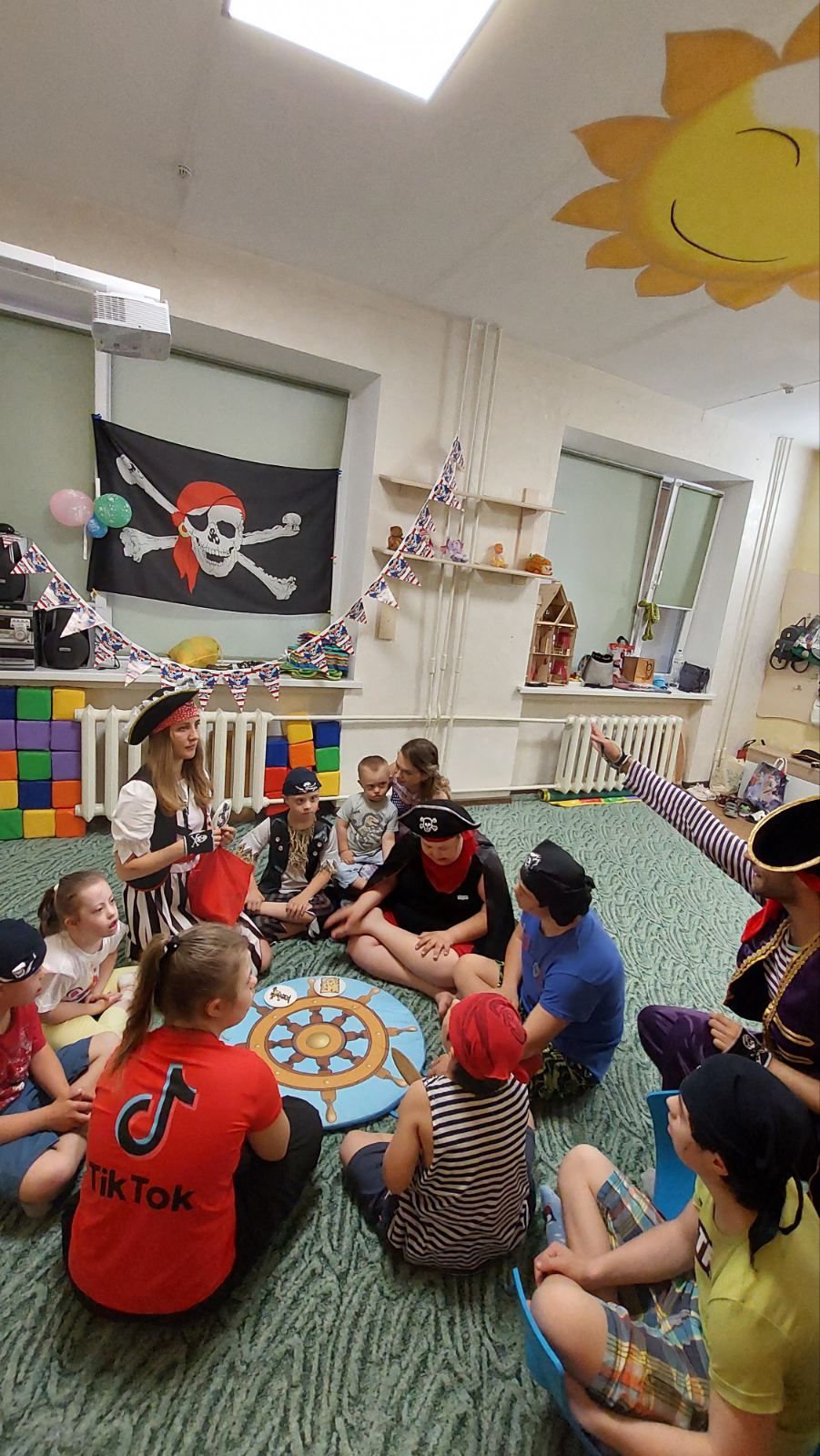 Classes in Kherson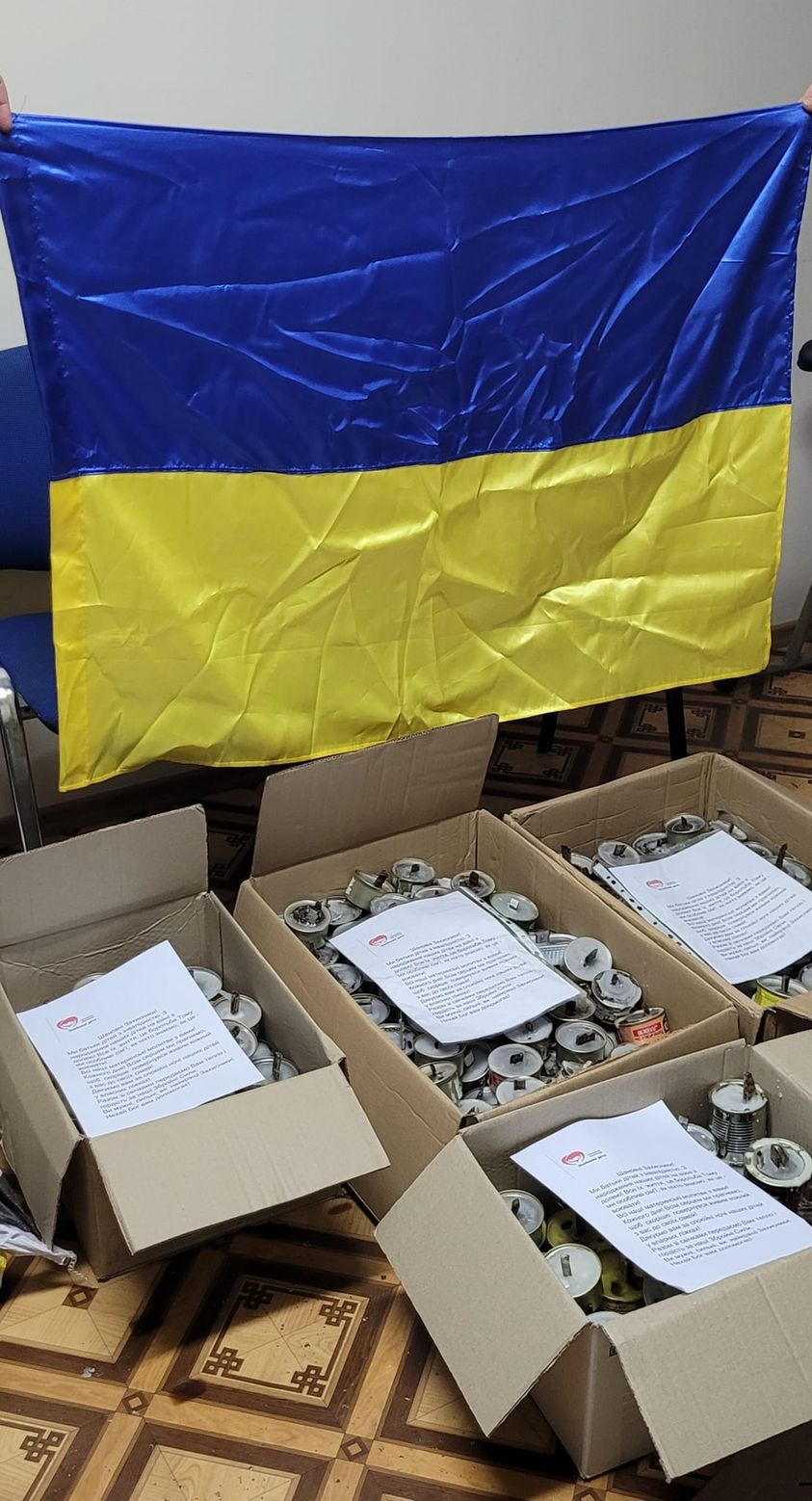 Volunteering in Odessa
Many children and families arriving in Zaporizhzhia need practical assistance, such as accommodation, cash assistance, transportation, and psychosocial support.
"Meeting the needs of families and children is very important, and I tell parents about the available services," says Ostrohlyad. "It is important we carry on with our work despite the circumstances. After all, what has changed in our lives? We still need to take care of our children's present and future."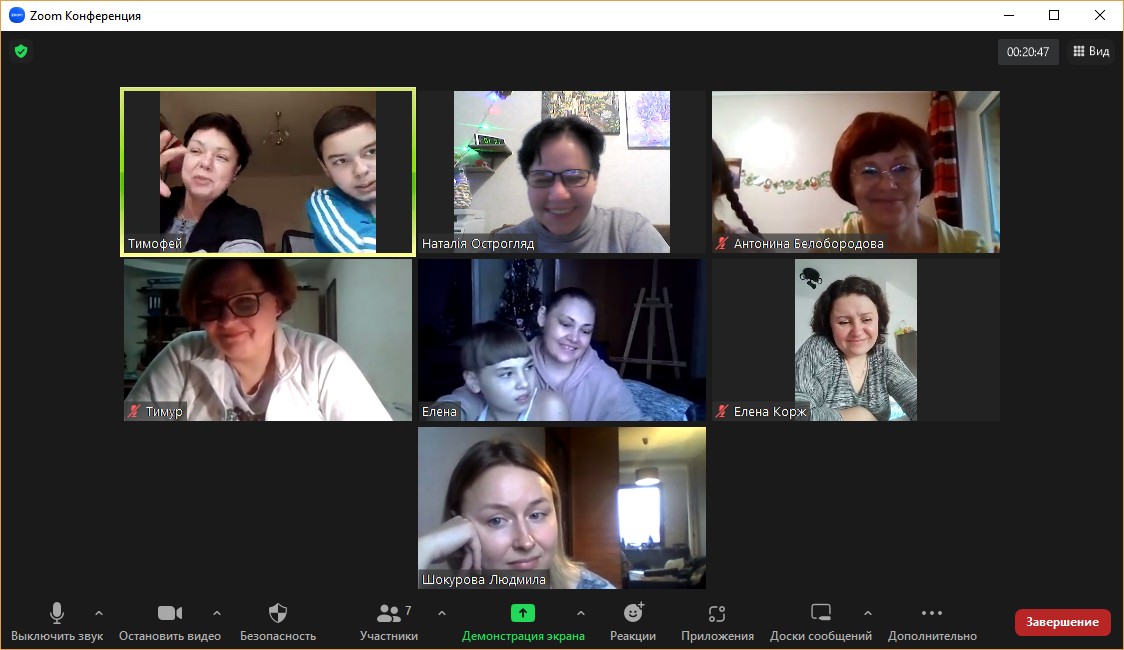 Online meeting in Zaporizhzhia
The NGO 'Special Children', headed by Iryna Shulga, works closely with the city authorities in Odessa to support children with disabilities. For the organisation, it is critical that the local programme 'Equality', is adequately funded to continue to to support the needs of children living with disabilities.
"In the short term, we need to support families who have fled but must also think about how to help families once they return. I know from experience that this adaptation period is very, very difficult."
Iryna Shulga, head of the NGO 'Special Children'
"Parents need support, communication with other parents and expert advice," says Yulia Boyko, one of the project coordinators. "This all allows you to see and think more broadly, to find new opportunities by sharing experiences and opinions."
The project aims to unite and support organisations that protect the rights of children with disabilities, as well as children with special educational needs and their families.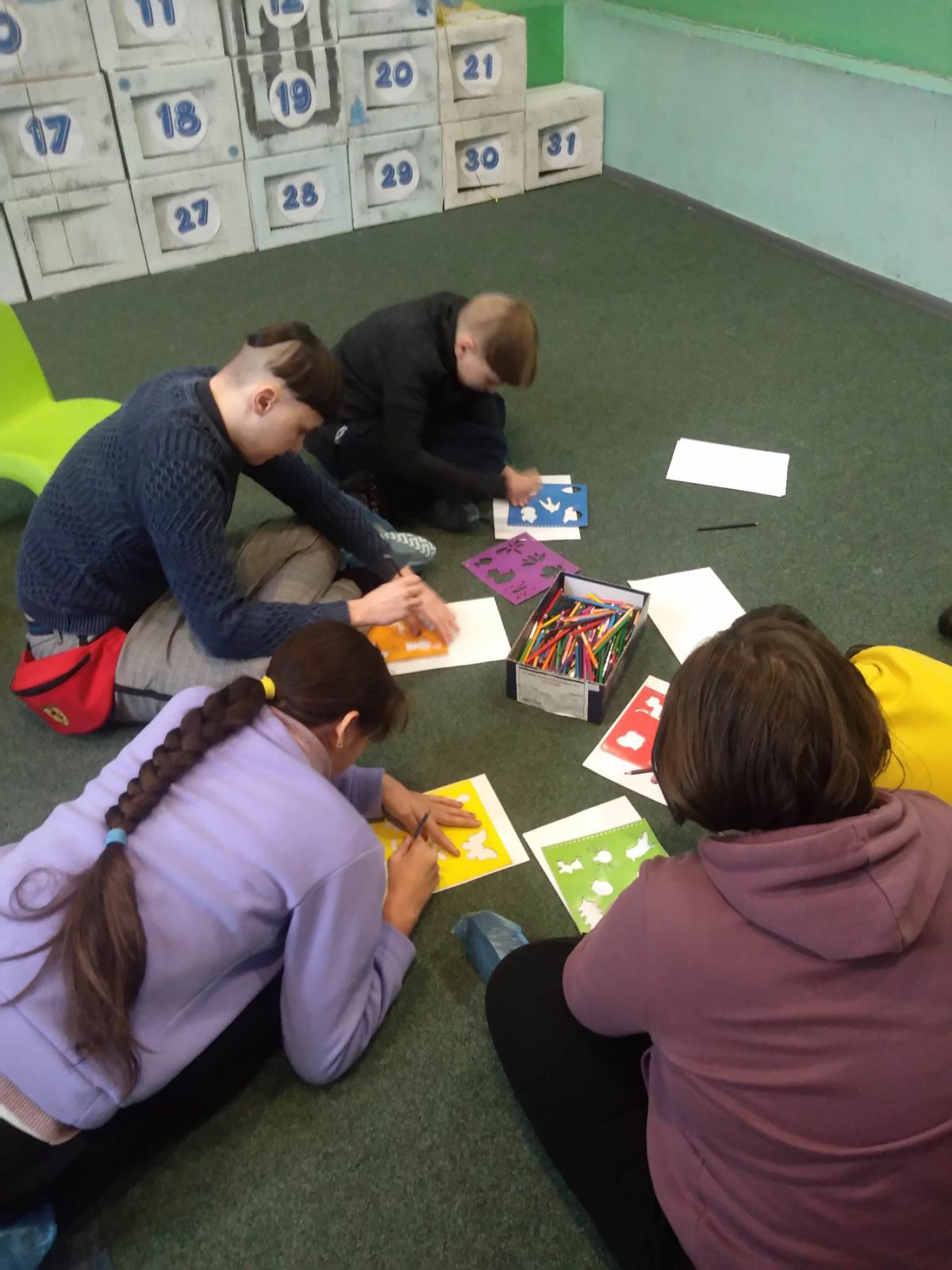 Classes in Zaporizhzhia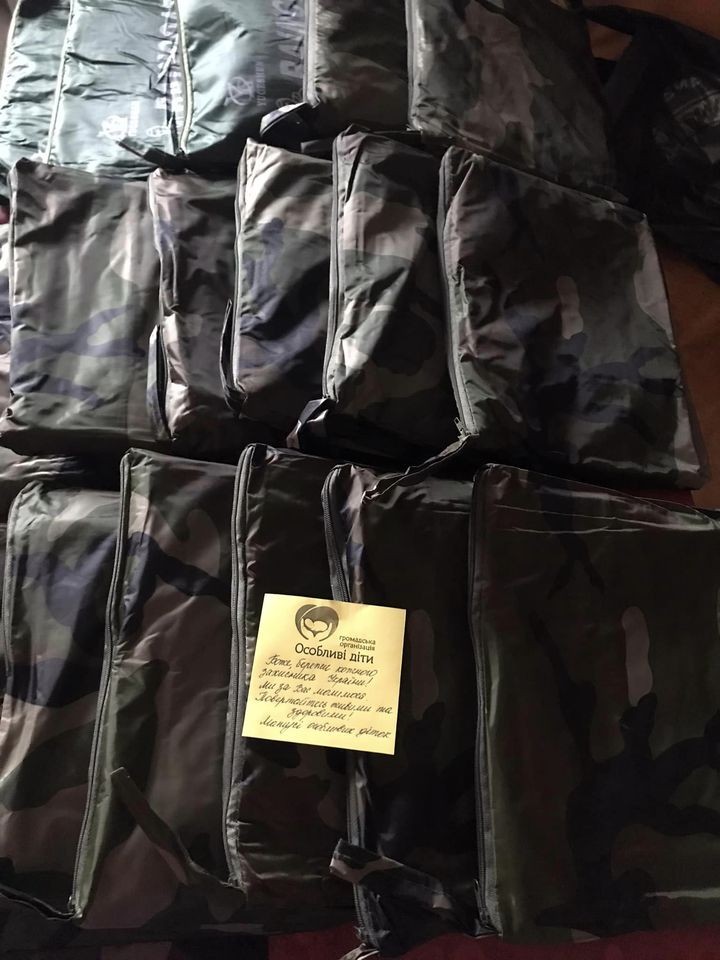 Volunteering in Odessa
The project is being implemented within the framework of UNICEF's 'SPILNO' programme, which aims to bring together government, local authorities, the public sector and business partners to provide multi-sectoral assistance to families with children. It is implemented with the support of the United Nations Partnership on the Rights of Persons with Disabilities (UNPRPD), the Government of Japan and the German Reconstruction Agency KFW.
https://www.unicef.org/ukraine/en/stories/experts-unite-to-support-children-with-disabilities