UNICEF provides new wheelchairs for vulnerable children
20 December 2022
Youngsters like 11-year-old Margaryta, who have been uprooted from home,
have found a helping hand
at the Children's Rehabilitation Center Dzherelo in Lviv.
Eleven-year-old Margaryta moves over to her older brother, Maksym, and hugs him tight. At last, she can do it all by herself, without her mother's help, having received a new wheelchair from the United Nations Children's Fund (UNICEF).
Anastasiya Dobrynina, who heads the physical rehabilitation department at the Children's Rehabilitation Center Dzherelo in Lviv, Ukraine has been showing Margaryta and her mother Albina how to use the wheelchair. The center works with UNICEF to help provide rehabilitation services to children from vulnerable families.
"It is not only local parents with children with disabilities who attend different programmes and lessons and ask for help, but also internally displaced families," explains Dobrynina. "We have already received more than 185 wheelchairs for children with disabilities."
Fifth-grader Margaryta is one of them. She and her family tried to flee their home in the Luganska region in February, when the war broke out.
"We wanted to leave the city immediately, but we got into a trap,"

says Albina, her mother. "There was no convenient road to the village.

There was only a forest and fields around.

Russian soldiers came there very quickly."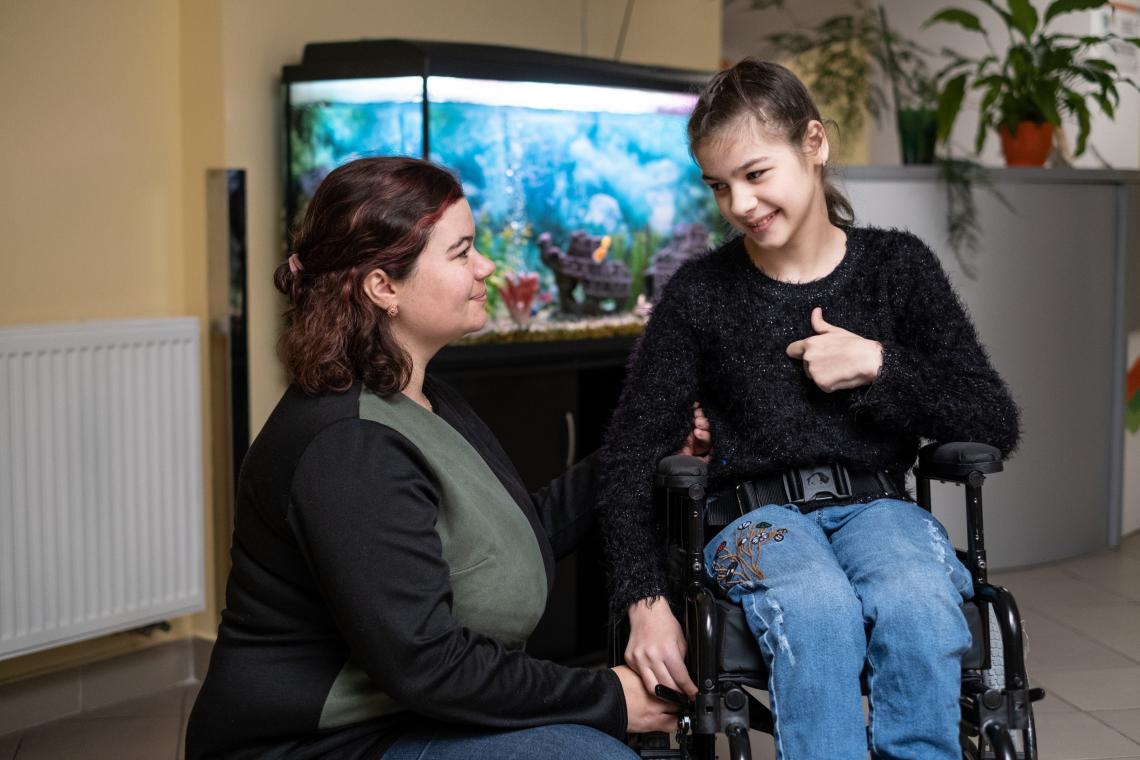 ©UNICEF
"We had purchased the lightest wheelchair that could fit into the car's trunk.

But it was too small and uncomfortable for my girl.

It was hard for her to move in it."
Trapped, and with the explosions getting louder, they sought shelter in a basement at night.
"We sang songs, read books, I told some fairytales," recalls Albina. "I told my children that nothing was threatening their lives, so we made plans. The children fell asleep, but I always watched my back."
Finally, after eight months, Margaryta and her family were able to flee to Lviv. Here, the Rehabilitation Center Dzherelo, which has served as a shelter for families with children with disabilities who were forced to leave their homes, came to their aid.
Margaryta's new wheelchair gives her a new sense of independence. Now, she is able to meet other people, attend school or simply pick up her favourite book.
©UNICEF
Thanks to the partnership with UNICEF, the Dzherelo Center even has a special repair service for wheelchairs and supportive devices.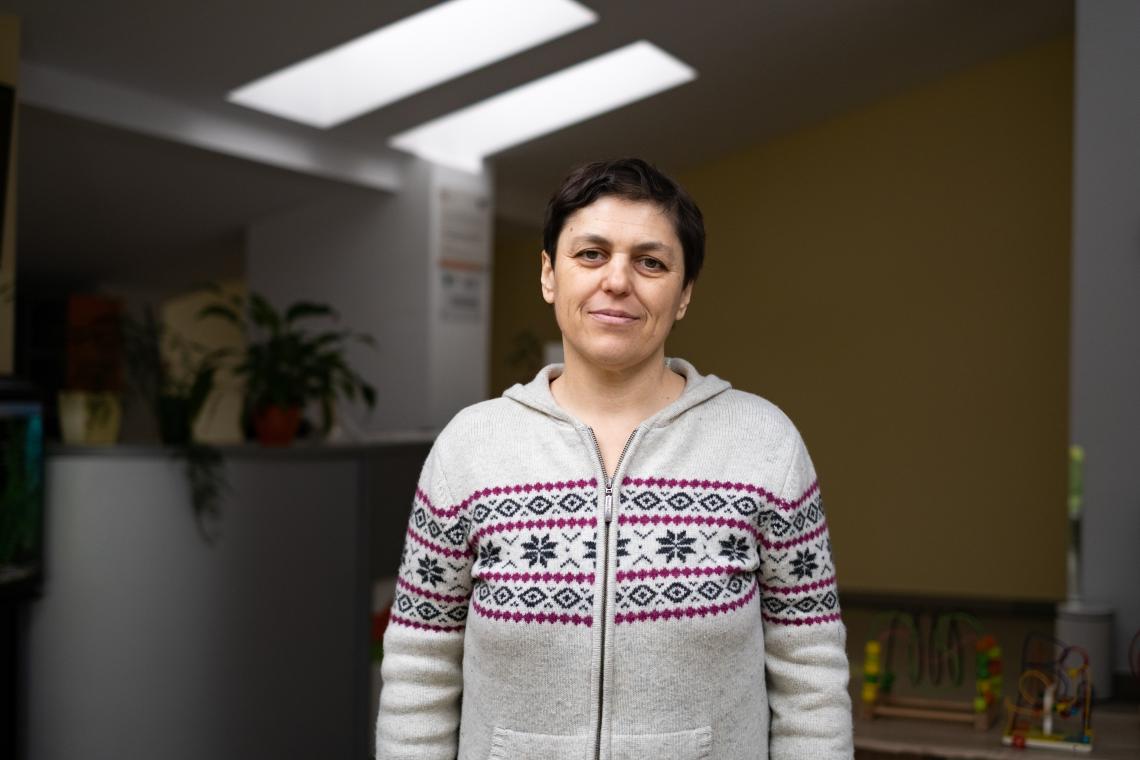 ©UNICEF
"We analyse every child's abilities and try to meet their needs," says Dobrynina. "After the measurements, we find a wheelchair with an appropriate size and a cushion for it. Together with my colleague, Maksym Barbanov, who is an adaptation technique specialist, we set every wheelchair individually for every child. When a child comes, we set it, try it and explain how to use it. We must tell them all the main safety rules. Then, we let a child use it in natural conditions – at home, at school, on the street."